So you've probably seen this meme by now: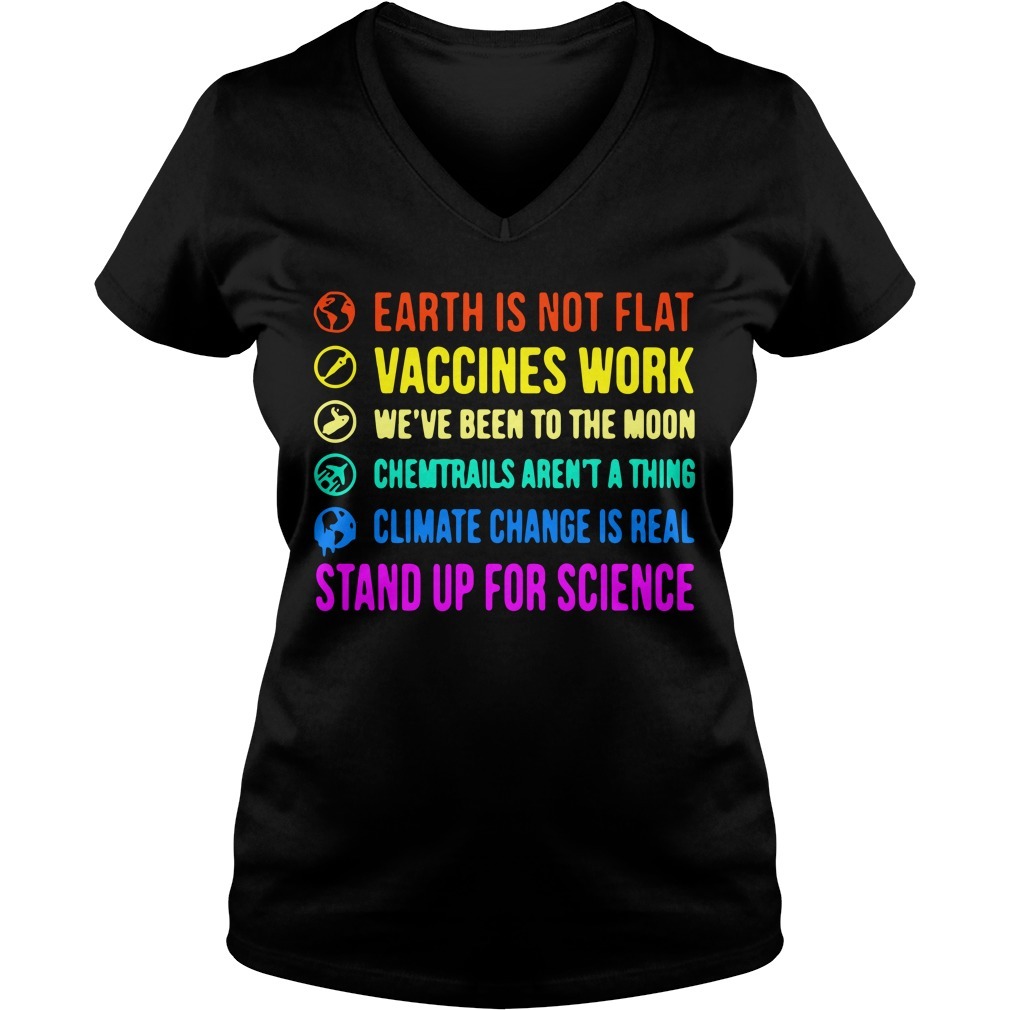 Seeing as I am a massive proponent for science, and seeing as the claims on the shirt are broadly correct, you might think I would support this shirt. You'd be wrong! This shirt sucks. Why? Thanks for asking.
This shirt sucks because it fails completely in its supposed effort to convince others to stand up for science. It sucks because it portrays science as something it's not – doctrine and acceptance of authority. In fact science is exactly the opposite of this – science is a method in which one is encouraged to question authority, to question everything, and to establish via experiment and reason which hypothesis is valid.What would you think of somebody who knew nothing about these topics but accepted the statements on the t-shirt just because they were written there? You'd think they were gullible wouldn't you. And they would be. Science is about finding interesting questions and coming up with ways to answer them with experiments and proofs. It's not about believing everything some person with a Nobel prize says.
If we want to encourage people to learn something of science, to stand up for science, this kind of "believe these facts" thing is not going to work. In fact, if you are a real scientist, this shirt will probably make you question each and every supposed fact on it. So lets try to do better, shall we? Let's redo each line in a way to encourage science, rather than making science look like garbage.
The oblate spheroid model of the Earth works pretty well
OK so more properly we should avoid the topic here entirely, as we are really just feeding the trolls. Nobody has ever really believed the Earth was flat, as they saw the sun (and stars) rise and set. There's no need to go into eclipses and phases of the moon, or of the methods by which people thousands of years ago measured the radius of the Earth. The "flat earthers" phenomenon is a combination of a few things. One is simple trolling – an attempt to get your attention and exercise the power of charisma. Another is an interesting exercise in open-mindedness. Can you drop everything you know and consider this proposition? It's really hard, but an interesting exercise. it's also kinda fun fantasy, personally I like the way it fits into HP Lovecraft's "The Mountains of Madness" story. Finally, it's a knee-jerk response to people who push science as doctrine and solely believing authority – an "anti-intellectual" response to memes like the one we are attacking.
2. Maybe some vaccines work
Lets face it.. two words aren't ever going to be much of a scientific analysis. Here, whether or not "vaccines work" depends entirely on what vaccines we are talking about and what we mean by "work". This is apparently a hugely controversial and political topic, but often not addressed scientifically. One way you can tell it isn't addressed scientifically is when no specific vaccine is mentioned. This is like saying "Pills work". Well yeah, they often do in fact save lives. But that isn't science yet. Science would be pointing out that maybe the 1976 swine flu vaccine didn't work. It would be taking a close look at the Salk study of the polio vaccine. How about the remarkably high efficacy of the HPV vaccine in preventing ovarian cancer? Maybe this one should be recommended more strongly. How about the remarkably low efficacy of the Pertussis vaccine? Maybe that one shouldn't be mandatory. Did somebody add some poisons to a vaccine before it was administered? Obviously we're not going to get way into any of this here but the point is – you have to encourage people to do some research. Well, you don't have to, but if your goal is to stand up for science then you do. Leaving room for doubt only encourages people to trust you and check it out for themselves.
3. We've been to Titan
Sure, we could talk more about Apollo, about the images of landing sites taken by Russian, Indian, and Chinese satellites, but really this doesn't capture the imagination as much as some of the more recent accomplishments of interplanetary exploration. Landing on Triton is quite something, but would you believe they landed on a comet? OK so there weren't any live animals on those missions but they're still impressive. If we have to talk about the Lunar landing, I like to say that Stanley Kubrick was asked to be the director of a staged moon landing, but being the perfectionist he is – he had them film it on location. Don't you think it's a little condescending to assume that the person reading your shirt has some certain belief about the moon landing – and that you know better?
4. Contrails are left by airplanes – but maybe also by UFOs.
How many people identify jets when they see them? I don't usually. Anyway, the "X isn't a thing" argument is always terrible. X is a thing. Chemtrails are a thing. Bigfoot is a thing. The question is what kind of thing exactly. Anyway chemtrails went out of fashion in conspiracy writing at least a decade ago..so this item should be left off. "Atmospheric chemistry is hard" might be a better replacement.

5. You are alive during a mass extinction.
This seems more interesting to me than climate change. Nobody would argue that climate change is not real, one need only look at a city and see that the climate is different there. Adjust the AC ; climate changed. Ice ages happened. Climates change. But what about the biodiversity? That seems more likely to get peoples attention and more of a reason to study science – to know what we can save and how.
—————————————————————–
OK so how did we do? A little better perhaps? Well it turns out other people disliked this meme for the same reasons and came up with their own replacements: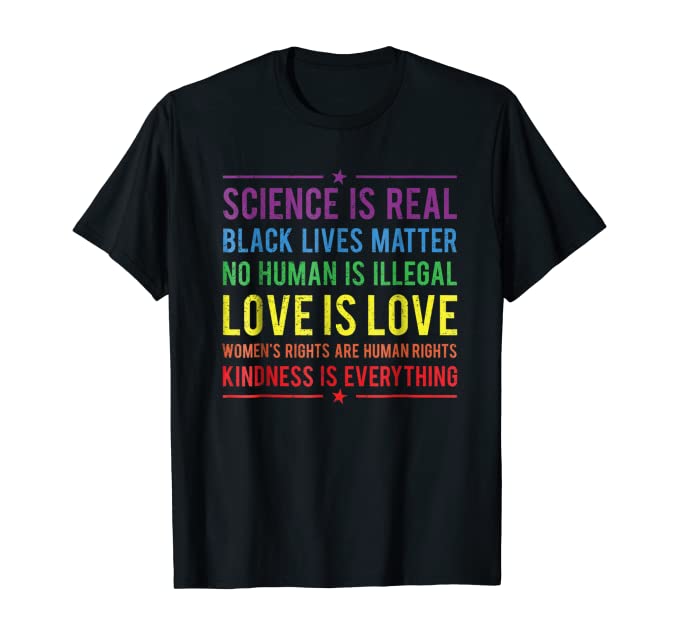 I'd say they did pretty well. OK the focus isn't really science anymore, but do we really need a t-shirt for promoting general science? Possibly not.